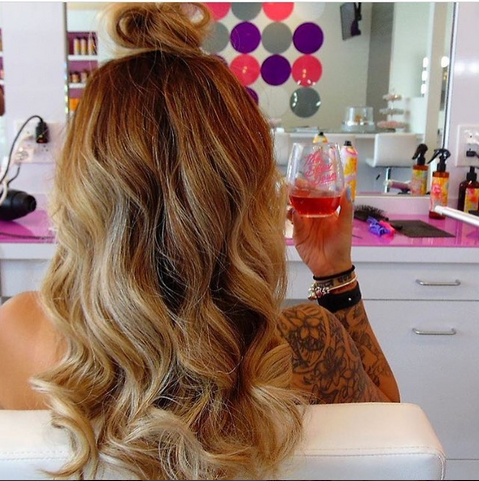 5 Ways to Make Your Blowout Last Longer
TIPS TO KEEPING YOUR BLOWOUT IN TACT
Every girl loves a good blowout. The two best things about them are, number 1, that a blow dry bar hair dresser can get your hair way straighter and styled better then you can ever do on your own, and number 2 is that you don't have to wash or style your hair for a few days after. So, what can you do to make your blowout last the longest? Following are five tips to getting your blowout to prevail.
No Up-dos
As soon as you put a hair tie into your hair, you are causing dents and bends in your blowout. Try to refrain from any up-dos following a blow dry. If you have to get your hair out of your face to wash it, try using a cloth headband. For public appearances, you can try making a bun and securing it with bobby pins to limit blow out denting.
Use Dry Shampoo
Use a dry shampoo in between shampoos to clean your hair and absorb oil that can weigh it down. Hair that has not been washed for a few days comes in contact with dust, pollution, hair products and more that can damage a blowout.
Protect Your Hairline
When washing your face, wear a cotton headband around your hairline so that your hair doesn't get wet which can cause frizz.
Use The Right Products
You probably left the blow dry bar with some kind of product in your hair and you haven't washed your hair since, so that product is still there. If you need to add a little shine or calm some frizz, use a lightweight product and keep it towards the ends of your hair.
Hands Off
Try to keep your hands out of your hair as much as possible. Cream, dirt, and oils on your hair will ruin your blowout.
If you are looking for a dry bar in Huntington Beach and want the best blowout, head on over to The Blow Down at 224 5th Street. Walk-ins are welcome or you can make an appointment online or by calling 714/916-0801.