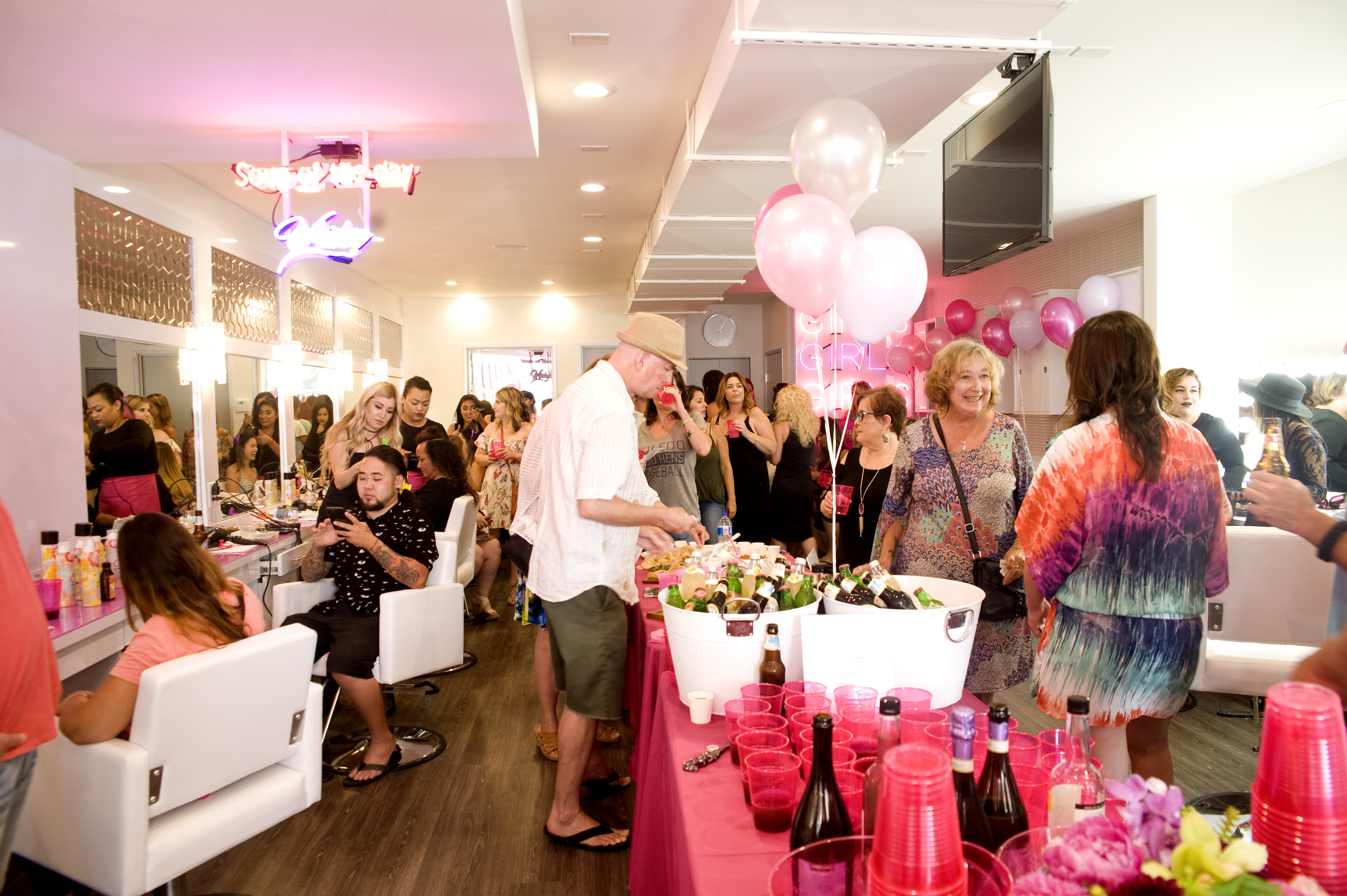 THE BLOW DOWN, BLOW DRY BAR, OPENS IN HUNTINGTON BEACH, CA
The Blow Down Specializes in Blowouts, Hair Styling, Hair Treatments and Make Up
(Huntington Beach, CA) July 17, 2017 – The Blow Down Blow Dry Bar (www.OnTheBlowDown.com), a blow dry bar located in Downtown Huntington Beach, opened its doors today. The Blow Down is located at 224 5th Street Huntington Beach CA, two blocks from the Shorebreak Hotel, and one street over from Main Street. The 1,300 square foot salon will consist of 10 hair styling chairs and 2 make up chairs. The team of expert hair and make-up stylists specialize in blowouts, hair styling, hair treatments (wash included but no color, no cuts) and make up application. The Blow Down also offers services for wedding parties, groups, private parties, and welcomes women and girls of all ages. Reservations are suggested and can be made over the phone or online, and walk-ins are welcome.
At the core of the experience, is The Blow Down's motto, "Getting Ready For The Party Is Part Of The Party". Owner Rene Agee wanted to open The Blow Down to create a place where women could have fun with their friends while getting ready to go out, or just look good and feel good in their every day lives. Agee says, she "wants to make customers and employees feel a fun and happy vibe when they come into the salon, and walk out feeling great about themselves." The salon offers champagne and encourages guests to have fun, relax, and enjoy the process of getting primped and pampered.
Guests can choose from the signature styles featured in The Blow Down Menu (https://www.ontheblowdown.com/services/), from the signature blowout, "Let's Get Down" ($45), to an up-do starting at $70. Make up services start at $15 for adding "Luscious Lashes", $35 "For Your Eyes Only" (Eyes Only) or "The Full Frontal" (full make up) for $60. A Blow Down Membership which includes 2 blowouts a month is $80/month.
Check out the article about us in The Orange County Register http://www.ocregister.com/2017/07/18/the-blow-down-blow-dry-bar-opens-in-huntington-beach/.