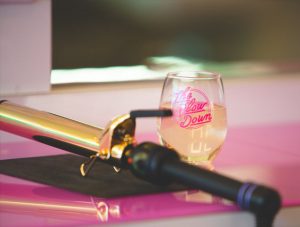 You Just washed your hair and let it air dry yesterday but now you've got places to be and….you could use some help styling.
We've got you girl! Our Style Only service is the perfect fit!
A Style Only, is a no wash or blow dry service that gives you a great style in 30 minutes!
When you come in for a style only we suggest adding in some dry shampoo (yes even if you just washed it.) Dry shampoo helps absorb excess oil and sweat and its a great way to keep your hairstyle lasting longer.
Next, we'll add a heat protectant to protect the integrity of your hair.
Lastly, let the styling begin! Your stylist will curl, flat iron, or whatever your heart desires!
Click below to book your style!